BTAEA joins NAA - text and photo below
Brewer Trophy 50th Anniversary Certificate - text and photo below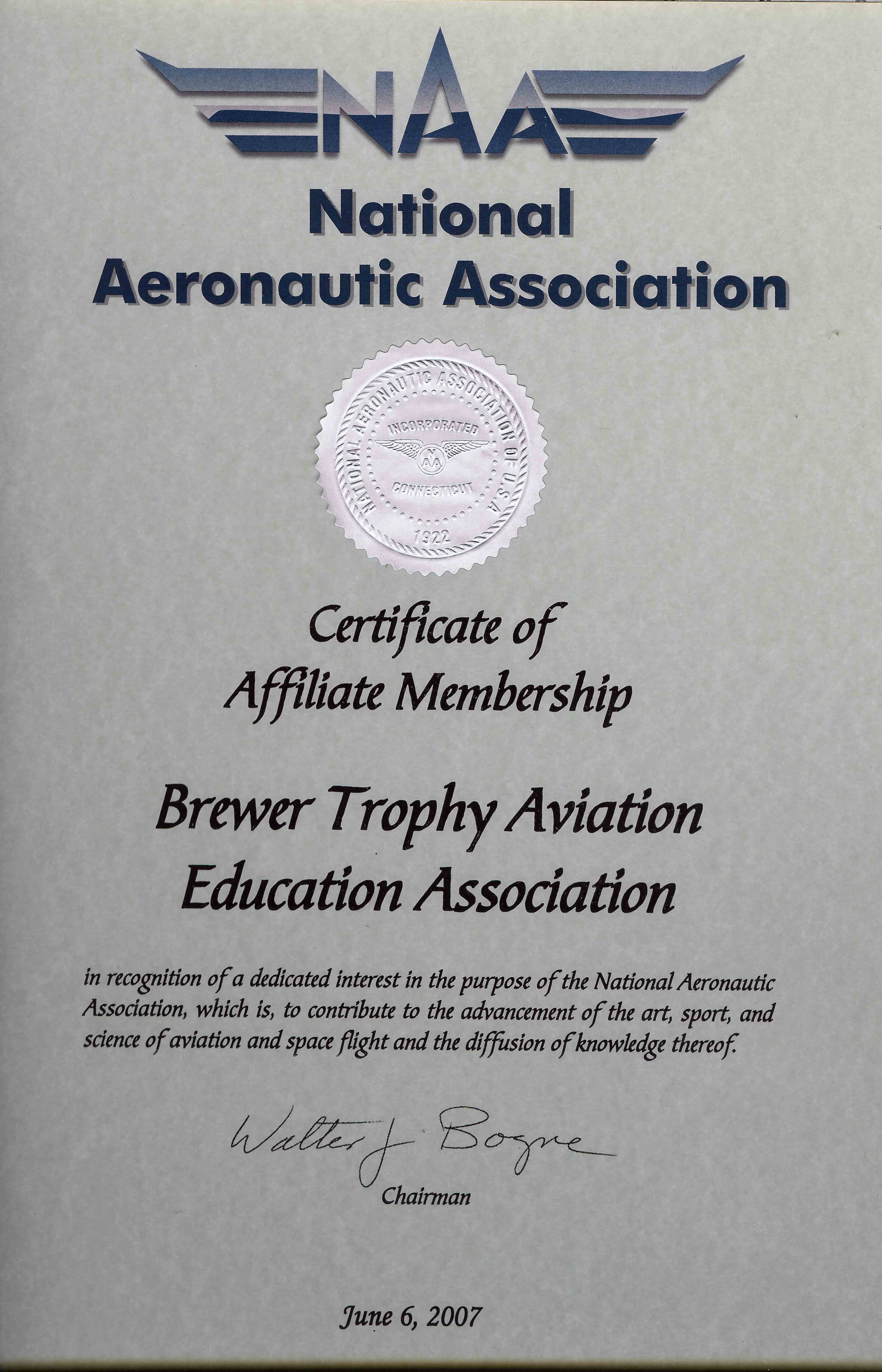 BTAEA joins NAA

The Brewer Trophy Aviation Education Association has joined NAA as an Affiliate Member. NAA's affiliate members represent a special collection of aviation businesses and organizations that participate in many critical aviation issues.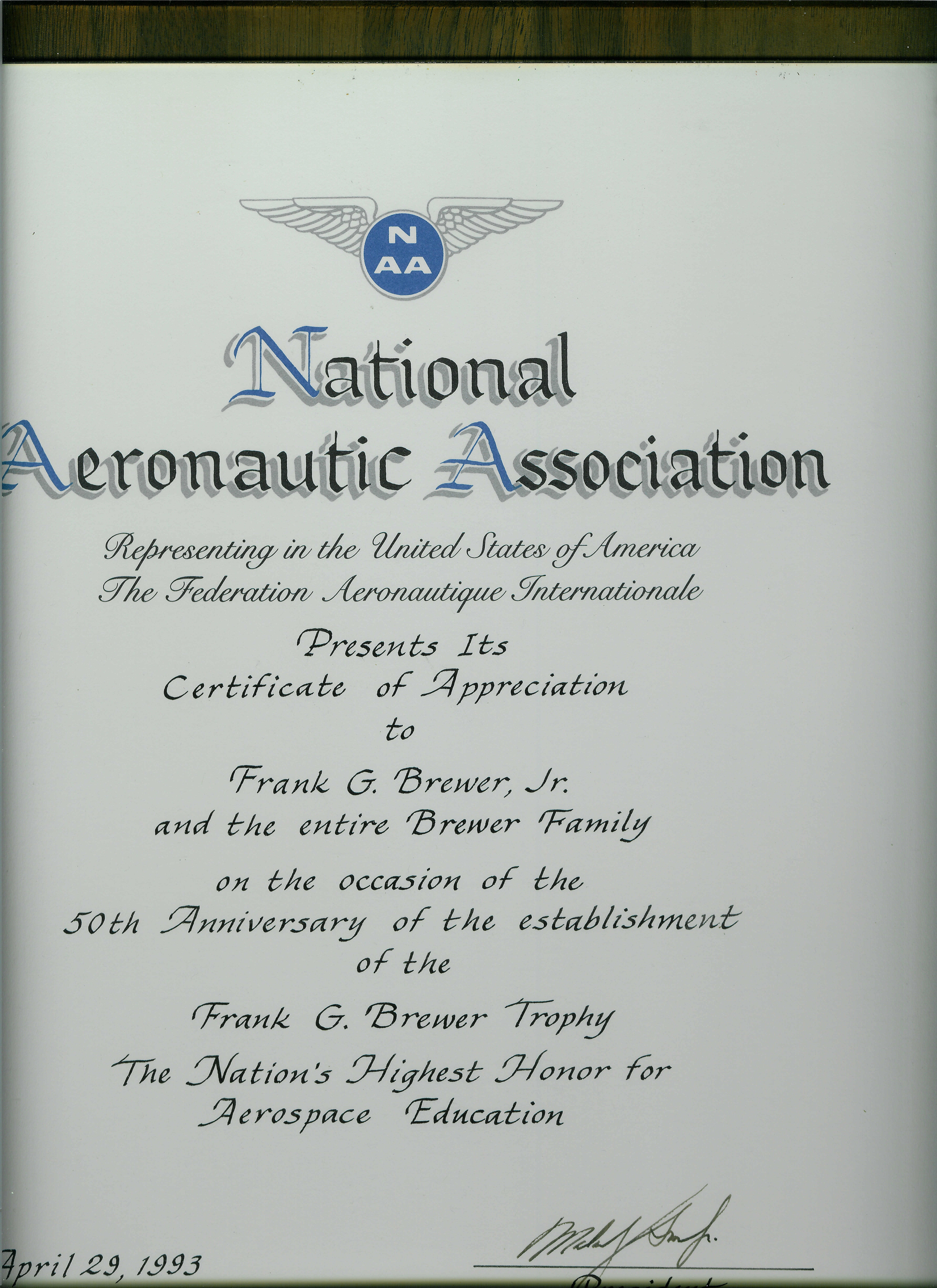 NAA Certificate of Appreciation

The Brewer Family was pleased to receive this certificate from NAA on April 29, 1993. The certificate and the ongoing influence of the Trophy to aviation education is a legacy to the vision of Frank G. Brewer, Sr.