The Brewer Trophy Aviation Education Association and The American Society of Aviation Artists are pleased to display the national winners of the 2008 United States Young Aviation Artist Contest.
To order photos visit
http://www.brewertrophy.org/id39.html
. All works are copyrighted and may not be reproduced in any form without permission of BTAEA, Inc.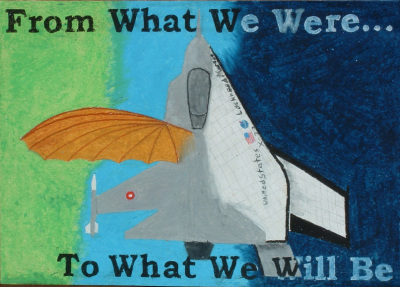 Best of Show
Katie Tiedemann - The Metamorphosis of Aviation, New York Group III